Juan is 27 years old and he disappeared for three weeks. They pulled him away from his work as a police officer in a town in Michoacán, in central Mexico. They tied him up. They beat him until he passed out. They tossed him out, perhaps thinking he was dead. His colleagues found him on the hillside. He was almost dead, covered in vomit and excrement. He was blind. 

For a year, his mother has tried to bring him back home.
To bring him back from that place.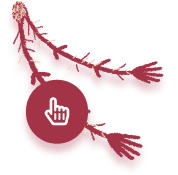 My brother had disappeared eight years earlier. We went to report his disappearance and they asked us for my mother's and father's DNA, for everything to be official, but my father didn't want to go, and my mother refused out of fear. In the end, I was the one to give blood. And it came back positive. They found him. I felt like I was deaf, I heard the voice at the other end of the line from far away, and the first thing I thought about was my mother, 'How am I going to tell her?'. 
They found my brother 15 days after he passed away. A worker on the ranch was looking for cows and found the burnt remains. They burned my brother; I don't know if he was alive or already dead. They gave me five, six pieces of bones. Of my brother. I saw them when they took them out of the bag. They removed them from the grave, the burial site, but they didn't let me touch them. Everyone had their gloves, their face masks. I always said I wanted to hug him, even if it was a fingernail, the bones didn't disgust me. Maybe they disgusted all of them with their masks and gloves, but not me. He was my blood, my little brother. 
It was the most difficult thing in my life, the sanctuaries in the funeral homes full, entire families. In my sanctuary, me alone, the coffin alone. I knew what that coffin held. That coffin held five little bones from my brother. Later my mother arrived, and then other friends accompanied me. One of my uncles said: 'There could even be cow bones in there'. I didn't say anything; I keep to myself; my pain is mine.
A year has gone by since they returned him to me, I go to the cemetery frequently. I feel calm there because I talk to him, I know where he is and if I want to laugh, dance… I take refuge in him, it's the only thing I have. 'I'm here now, brother, to annoy you and talk to you.' Before, my brother gave me anguish; now he is my refuge.
I used to dream about him a lot, seeing him with his back to me, and I'd scream 'Brother, brother!' and he wouldn't turn around. And now, when I dream about him, I see him laughing and telling me, 'Alright, calm down', and now I do see him and can see him smiling. I feel like I kept my promise to him, that I was going to find him.
But the truth is that sometimes it hurts a lot. It's not like people think, that truth brings peace. We used to have bonfires, we'd burn tyres, we'd play with the fire. Now I don't even want to cook. I turn the stove on, the oil spits and I think about him, I imagine what they did to him, if he was alive or not… Now I can't cook ground meat, I can't. It scares me.